REDUCE YOUR ELECTRICITY BILL
Save over $ 800 per year by switching over to LED Lights. Take advantage of the NSW Government's Energy Savings Scheme. We are offering NSW residents and businesses to get their old halogen downlights upgraded with new LED lights for only $33 (incl. GST).
Comparison based on 30 standard 50W halogen downlights, at $0.25 kWh charge for 6 hours per day, 7 days per week for 52 weeks.
FULL LED REPLACEMENT DETAILS
Pay a once off $33 fee to replace an unlimited number of halogen downlights with new LED downlights

All installations completed by a trained and licensed electrician

Available to NSW residential dwellings and businesses that have existing halogen downlights

A minimum of 20 existing halogen downlights is required

Replacement LED downlights are non-dimmable.
CONTACT US FOR A FREE CONSULTATION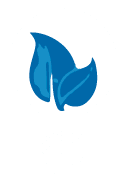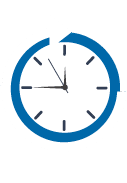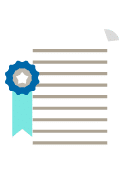 COMPARE THE ANNUAL ELECTRICITY COST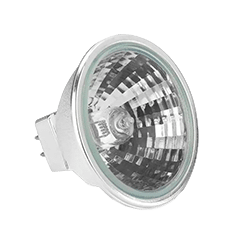 HALOGEN
Lifetime: 2 years


per light,per year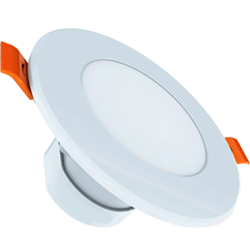 LED
Lifetime: 18 year


per light,per year
GO FOR OUR NEW PREMIUM DOWNLIGHT FOR ONLY $10 PER LIGHT
70mm & 90mm Universal Design
Optical Lighting Output
Recessed Looking
Rated Power 5W
Lumen Output 515Lm
Rated Voltage 220-240Vac
Frequency 50Hz
Dimmable

Installation included by a licenced electrician.

Power socket included.

Accredited by the NSW Government.

5W

Warm White
Eligibility requirements under the Home Energy Efficiency Retrofits method  of the NSW Energy Saving Scheme(ESS).

Offer only for NSW.

Offer only for residential dwellings and small businesses.

Offer per site.

For Residential dwellings, there is no limit on the number of LED lights to be replaced.

For Small businesses, the electricity consumption must be below 100MWh per year or 273KWh per day.

Scanned copy of the electricity bill will be required.

Pricing is based on standard height ceilings, with standard removable, light fittings that have surface sockets installed.

Minimum of 10 lights to be replaced in order to obtain the offer price. There is no upper limit.

Lights to be replaced by LED downlights must be 35W or 50W halogen downlights.

All dimmers will need to be disabled at an extra cost per dimmer of $20.00(Including GST).

Payments to be done by Bank deposit, Credit Card or Paypal. Cash is not accepted.

Price includes GST and Installation.

All light fittings must be in working order and accessible from within the premise.

Photographic evidence of the premises, old lights and new lights installed will be required to comply with the NSW Energy Saving Scheme.

Customer Nomination and Post- Implementation declarations will be required in order to comply with the NSW Energy Saving Scheme.

Business customers must have a valid ABN and registered address, which must match the address on the electricity bill, and cannot be a residential dwelling.

Products shown on the website are only informative and may vary to the products to be installed on site depending on availability. However FREEWATTS PTY LTD will only install LED lights approved by the NSW Energy Saving Scheme.

All removed products will need to be taken by our representatives to be properly disposed of according to the NSW ESS.

LED downlights will be replaced only if the existing transformer is compatible according to the supplier compatibility list.
LED lights come with a 1 year manufacturer's warranty unless specified otherwise.

In the case that the product is no longer available on the market, a similar product will be supplied.

One-year-warranty on the labour.
FREEWATTS PTY LTD's policy to respect your privacy regarding any information we may collect from you across our website, https://freeewatts.com.au, and other sites we own and operate.
We only ask for personal information when we truly need it to provide a service to you. We collect it by fair and lawful means, with your knowledge and consent. We also let you know why we're collecting it and how it will be used.
We only retain collected information for as long as necessary to provide you with your requested service. What data we store, we'll protect within commercially acceptable means to prevent loss and theft, as well as unauthorised access, disclosure, copying, use or modification.
We don't share any personally identifying information publicly or with third-parties, except when required to by law.
Our website may link to external sites that are not operated by us. Please be aware that we have no control over the content and practices of these sites, and cannot accept responsibility or liability for their respective privacy policies.
You are free to refuse our request for your personal information, with the understanding that we may be unable to provide you with some of your desired services.
Your continued use of our website will be regarded as acceptance of our practices around privacy and personal information. If you have any questions about how we handle user data and personal information, feel free to contact us.
This policy is effective as of 11 September 2019.